What's that? You've hit a sexual slump? Don't worry, it happens to just about everyone. It doesn't mean there's anything wrong with you, per se; it just means that you probably need...
1. S&M
Is one of you a control freak? Then maybe it's time to try a little S&M. This is the practice by which one person become submissive and lets the other boss them around -- with a few props, such as whips and handcuffs.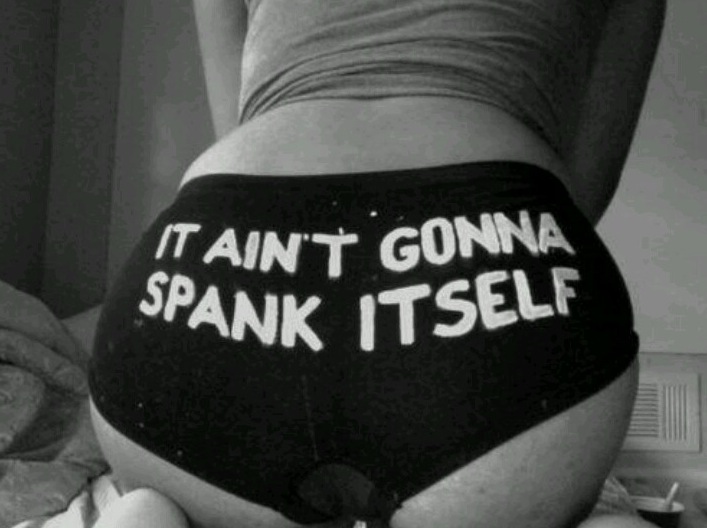 2. Anal
Anal sex is a position about as old as the human body itself, but it still tends to have a negative stigma attached to it, despite the intense pleasure that both partners can get out of it. That stigma might be why some couples have yet to venture into this unknown territory, and why some women might be a little shy when it comes to suggesting it.
  3. Sex Toys
Sex toys are a fun and exciting way to put some heat back in the bedroom. You can take baby steps and begin with heated and flavored massage oils, then try applying some orgasm-enhancing lubricant to her genitalia, and finally, you can try using a vibrator on her.
 4. Threesomes
For the more adventurous, thrill-seeking woman, adding someone new into the mix might be interesting. That's right -- having a threesome isn't necessarily only your fantasy. Some women have also entertained the idea. For those of you who are deterred by the idea of sharing your woman with another man, or just by the idea of being in bed with another man, don't worry -- because another female fantasy that might come into play here is her desire to be with another woman.
5. Masturbation
Masturbation is a healthy part of life, so why not share it with your partner? If you're not too shy, put your guard down and let her watch as you get acquainted with yourself -- and she can do the same for you. The whole voyeurism element has a certain mystique that might appeal to some previously undiscovered aspects of your sexual psyche. Plus, another perk is that after you watch each other please yourselves, you might get a few new ideas or tips on how you can improve the way you please each other next time.
6.  Pole Dancing
It's no secret that most guys would love to see their significant other do a private sexy dance for them. Some couples even go as far as to have poles installed in their bedrooms. But have you ever thought about how you would fare dancing with that pole?
7. Role Playing
If you dabbled in theater in high school, you now have the chance to star in your own show. Role-playing might be on her "must try" list of sexual fantasies. Map out interesting scenarios or pick real-life sexy couples to model yourselves after, then grab some fun costumes and let your imaginations guide you.