Oct 17, 2014
French Conservatives Struggle With Giant Inflatable Butt-Plug
  Paris. Anyone who's been there knows that the locals can be a little uptight. Now, there's a reason that people can point to... and photograph, and complain about to the media. French ultra-conservatives are pretty upset that there's a
giant butt-plug in the middle of Place Vendome
, says Gawker. The artist behind the 24-foot inflatable foreign object, Paul McCarthy, calls it a tree. In fact, "Tree" is the piece's official name. The artist is also famous for
inflatable piles of poo
, and a sculpture of
Santa Claus holding a dildo
.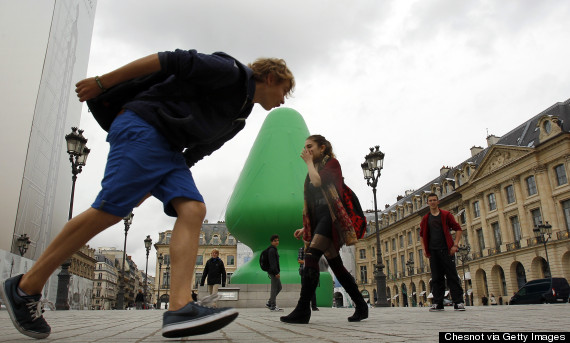 Although it's clearly evident that "Tree" depicts a sex toy, most folks don't seem to care all that much (it's
art
, people).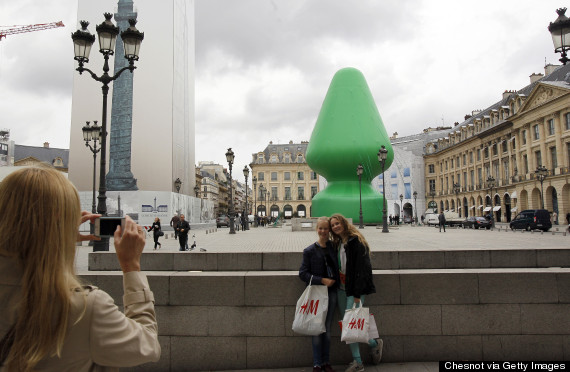 However, French Spring, a political far-right group that opposes gay marriage,
calls "Tree" a sex toy and therefore a disgrace
to the historic plaza.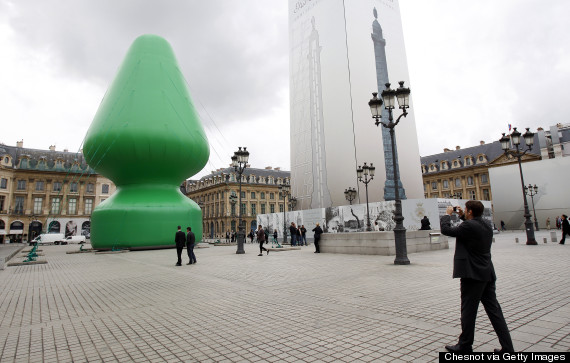 Like it or not, the inflatable sculpture, which was installed as part of the Contemporary Art Fair, will be gone in mid-November.