A math book made for Thai college students is being subtracted from the market after it was discovered that the woman on the cover is a Japanese porn actress.
The book, titled "Basic Mathematics," features a photo of a professional looking young schoolteacher on the cover that was pulled from Google Images.
What the publisher, MuangThai Book Center, didn't realize was that the model is a porn actress named Mana Aoki, and that the picture was actually part of a photo set promoting an adult video entitled "Costume Play Working Girl," RocketNews24 reports.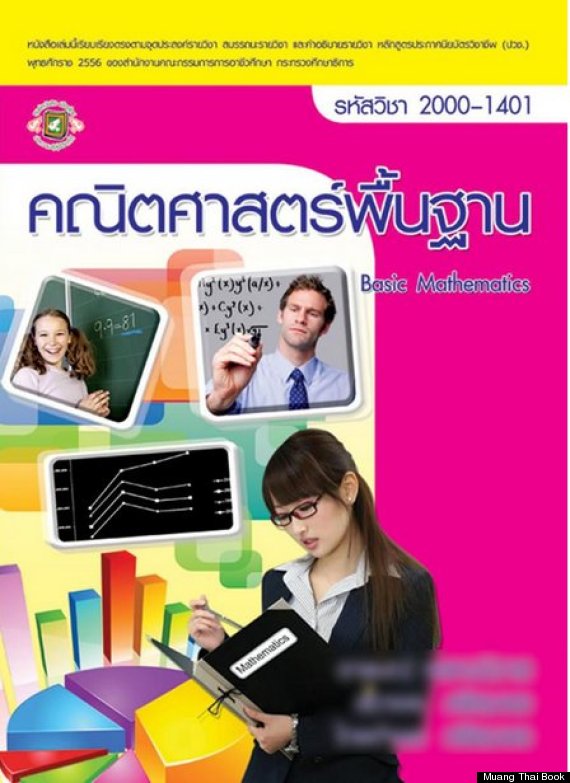 Other shots from Aoki's photo shoot are slightly more risque, according to Coconuts Bangkok, which helpfully posted photos like the following: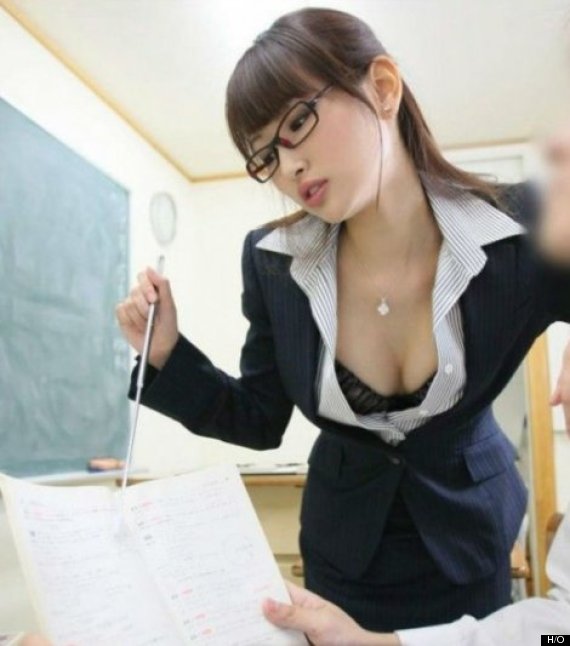 A Twitter user known as T3Thee made the connection on Sept. 3 and quickly let the world know.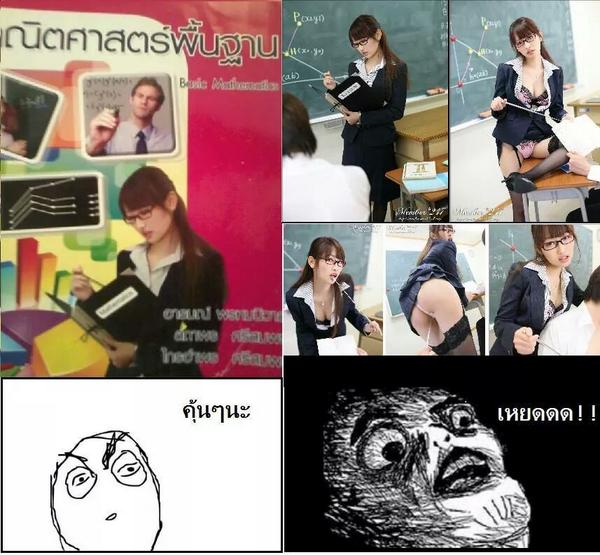 Since the news broke about the textbook, the MuangThai Book Center has sinceconfessed to using a screen shot of Aoki for the book cover.
It is now recalling about 3000 copies that were sent out to 10 universities before the mistake was noticed, News.com.au reports.
Dr. Chaipruek Serirak, the Secretary General of Thailand's Vocational Education Commission, wants to prevent students from getting any salacious ideas from the math book, so he is ordering them to be returned.
"We will recall the problematic textbooks from every college that purchased them, and to them," Serirak said, according to the Toronto Sun. "The cover and book design will only use drawings or photos taken by the compilers. There will be no more searching for images on the Internet."