Dec 01, 2013
SPOTLIGHT: Pink Lady Original
A staple in the Fleshlight line of masturbation products, The Pink Lady Original was the first sleeve ever developed and crafted from our patented SuperSkin material.
A timeless product, this classic will keep you happy for years to come. The Original offers a wider canal than our other sleeves. Which is ideal for those with a wider girth. It also has a smoother interior, which is great for those of any size who are more sensitive and want their solo session to last longer.
No matter how much our product line evolves, this progenitor of prosthetic vaginas has always been in demand, and is the perfect purchase for both the connoisseur and first time buyer alike.
Original Texture Sleeve, Black Fleshlight Case
Classic Model Enjoyed by Millions of Satisfied Men
3/4" Diameter Sleeve Texture Design is Ideal for Most Men
High-Quality, Patented SuperSkin™ Material Made in the USA
Patented Case Design Creates Variable Section with Simple End Cap Adjustment
Easy to Prepare and Clean; Long Lasting, Durable Construction
Full Unit Measures 10" Long and 4" in Diameter
First-Time Buyer Favorite
The Original is available with every orifice through the Build Your Own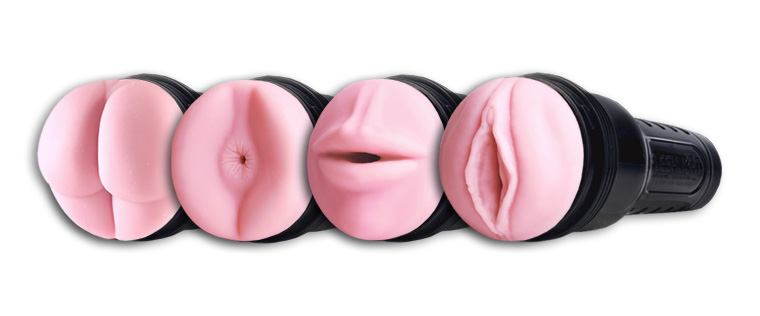 Reviews:
"I bought a Fleshlight on a lark when it first came out a number of years ago. My wife was having a difficult pregnancy and I was in need of more satisfying form of sexual release the my hand could provide. The salesperson at the shop I frequent convinced me to give it a try even though I thought the price was a little steep.
When I tried it out the first time I couldn't believe how REAL it felt. I closed my eyes and started fantasizing. Needless to say it was like my first time all over again and it was over way to soon. By loosening or tightening the cap you can achieve the desired tightness.
A couple of things to keep in mind. You can't be in a hurry when you use your Fleshlight. Be sure and soak it in very warm water before you start. It will make it feel much more real. Keep plenty of a good quality water soluble lubricant handy and do not use a silicone based lube. Keep plenty of extra lubricant handy during a long session because if you are laying on your back it will have a tendency to run out and it won't feel as good if it is dry. You also need be sure to thoroughly clean and dry both the sleeve and case before you put away.
Even after several years of use my Fleshlight is as good as new. I am still amassed how satisfying my orgasms are with all the use its had. It never gets old."
See Why Millions of Men Love the Pink Lady Original
Pick one up today at the Lowest Price of the Year!