Jul 18, 2013
Michele Bachmann Sent a Hitachi Wand
Controversial Congresswoman Michele Bachmann's battle with migraines has been well-documented. But a conservative-leaning consultant group's attempt to send her a massager to alleviate the headaches almost ended in comical disaster after a sex toy was reportedly sent to Bachmann's office instead.
The Columbus-based Strategy Group for Media has a stable of conservative clients that have included Todd Akin (of "legitimate rape" fame), Newt Gingrich and Kentucky Sen. Rand Paul, according to Politico. However, the firm has had a stretch of bad luck recently, including the almost-disastrous vibrator gaffe, reports BuzzFeed, which recently analyzed documents detailing the inner workings of the company as related to an ongoing lawsuit. According to BuzzFeed's McKay Coppins and Jacob Fischler, the cache of documents includes an unusual nugget of an email thread, dated May 29, which references Strategy Group for Media CEO Rex Elsass sending "female pleasure machines" to Bachmann. Investigating further, BuzzFeed was able to corroborate the story, although without much further detail:
The emails don't elaborate on the incident, but one person familiar with the story told BuzzFeed that Elsass had intended to give Bachmann a vibrating head massager to help alleviate her migraines, and that the employee he sent to buy the gift accidentally purchased something that more closely resembled a sex toy — and sent it to her office.
Strategy Group president Rick Tyler told the site that the device in question was a Brookstone product, not a sex toy, but Jezebel notes that Brookstone has been selling massagers designed for a more intimate use for several years.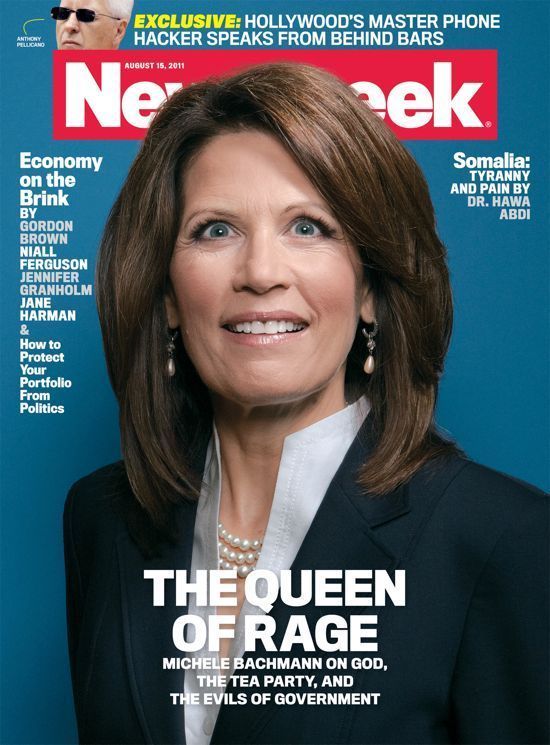 The device -- whatever its intended purpose -- was intercepted before reaching Bachmann's desk, averting disaster and possibly bafflement. Raw Story notes that Bachmann is known for her conservative public stances on sex and has pledged to ban pornography if ever elected president. While some have flippantly suggested Bachmann take a vibrator for a spin in the past, the Congresswoman did inadvertently reference a specific kind of sex toy in a recent interview with conservative site WorldNetDaily. "[President Barack Obama] has a perpetual magic wand and nobody's given him a spanking yet and taken it out of his hand," she told the site. While Bachmann did not elaborate on the type of magic wand the president is currently wielding, Hitachi does manufacture a popular Magic Wand Massager that currently sells for under $70 on Amazon.   ...Or on
Fleshlight
for $58.65! I personally would have loved it had the package not been intercepted. Maybe that's all this uptight, conservative congresswoman needs, a good ole fashion orgasm! - Article provided by
Huffington Post